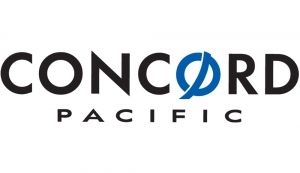 Concord Pacific Developments Inc. was formed in 1987 to develop Concord Pacific Place on the former Expo Lands in downtown Vancouver. In the late 90's, the group merged with the publicly listed Burcon Group, which controlled Oxford Properties that owned one of the largest office and retail portfolios in Canada. In the early 2000's, Concord Pacific became a separate public company and was subsequently privatized.
The Concord Group of Companies success has continued with Canada's largest skyline defining communities, Concord Pacific Place in Vancouver and Concord CityPlace in Toronto. Concord has further expanded with numerous large scale master-planned communities across the Canada and is now developing in the UK. Concord has completed over 130 residential and mixed use buildings with more than 50 in various stages of planning and development.
Over the past 25 years, the Concord Group of companies has also grown into other industry sectors including software and information technology, telecommunications, as well as green energy projects in solar, wind and hydroelectric power generation.
Want to know more about Concord?
Visit Concord Pacific's website
Co-Organizers
City of Burnaby
Burnaby Hospital Foundation
Lahoo.ca
Canada Youth Education Society
Burnaby Chinese Society
华人建筑协会
Lahoo Lions Club
京城文化会
扶轮社
王爽钢琴
SFU
UBC
CSSA