Run for your community!
We have 1.8 KM, 5 KM, and 10 KM options available this year on Sept. 22nd, 2019. Come and join one of the biggest running events this fall and help support the Burnaby Hospital Foundation! For every ticket bought, 2 dollars are donated to Burnaby Hospital Foundation to improve our community health infrastructure.
Timed races for adults and kids are available.
T-shirt,  Winner Awards and food will be provided.
Kids and Family Festival runs all-day starting from 8:30 AM to 4:00 PM. 1.8 KM Kids Run will start at 12:30 PM.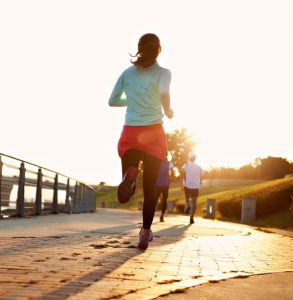 Courses and Race Schedule
All courses are on the beautiful Burnaby Lake Trail, mostly packed gravel paths.
Race Date: Sunday, Sept 22, 2019
Same day package pickup:
7:30 AM ~ 8:15 AM (5 KM/10 KM)
11:00 AM ~ 12:30 PM (1.8 KM Kid's Run)
10 KM
Gear Check: 8:00 AM ~ 8:30 AM
Group warm-up: 8:30 AM
Race start: 9:00 AM
5 KM
Gear Check: 8:00 AM ~ 8:30 AM
Group warm-up: 8:30 AM
Race start: 9:10 AM
1.8 KM Kid's Run
Gear Check: 11:30 AM ~ 12:30 PM
Group warm-up: 12:40 PM
Race Start: 1:00 PM
Registration Fees
Register Online
Earlybird price before Sept. 9th
Distance
Price per Person
10K
$40.00
5K
$30.00
1.8K
$20.00
1.8K Family (3 People)
$20.00
1.8K Family (4 People)
$17.50
1.8K Family (5 People)
$14.00
Regular price on and after Sept. 9th
Distance
Price Per Person
10K
$48.00
5K
$36.00
1.8K
$24.00
1.8K Family (3 People)
$24.00
1.8K Family (4 People)
$20.00
1.8K Family (5 People)
$16.00